The Groups That Make Up Team Blitz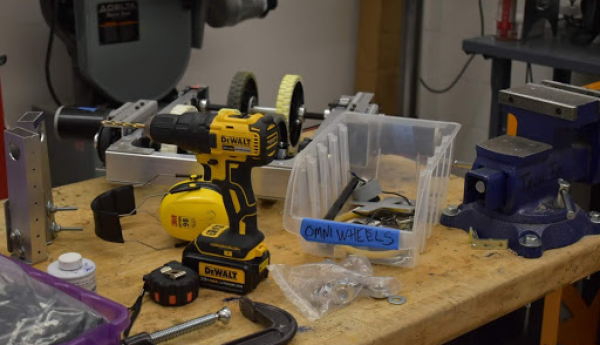 In the Mechanical team, we model and build the robot. We design the robot to make sure that exact measurements are used, and then start the prototyping phase witch entails building small sections of the robot until we are happy with the function of each one. If you end up joining the mechanical team on team Blitz you will learn how to use 3D cad programs, how to build a functional robot, and how to problem-solve. We work closely with the rest of the teams as without them nothing would work.
-Cole Gropp, Mechanical Lead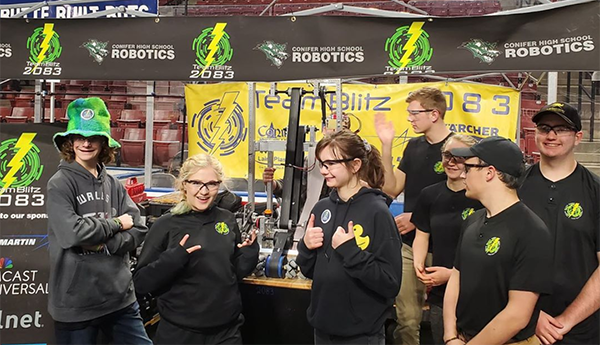 Blitz is our name, robots are our game. We blend electrical design, 3D design, mechanical work and programming together to create amazing robots. The intelligence provided by our amazing members creates a little artificial intelligent being, that reflects our own minds, and it is an extraordinary thing to experience.
-Aaliyah LaBarge, Team Lead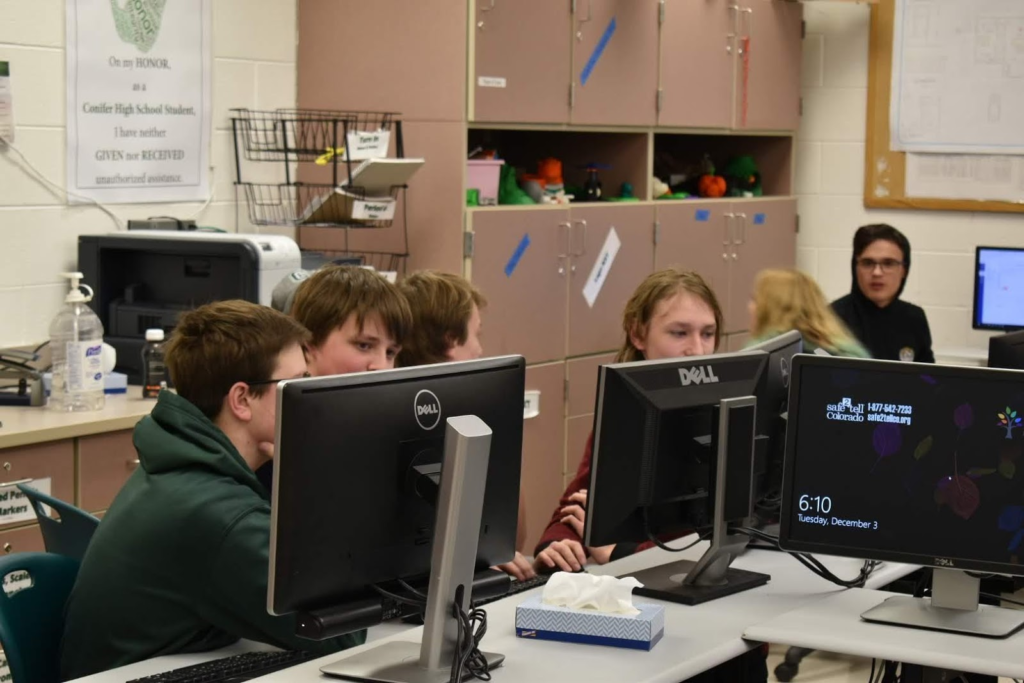 Programming team is all about managing the various programs that are used to build a robot and about programming the robot to do what it needs to do. You will become familiar with many programs that are used in the industry as well as learning how to manage the interactions between many different programs. You will also learn about coding a robot and what it entails.
 -Liam Healey, Programming Lead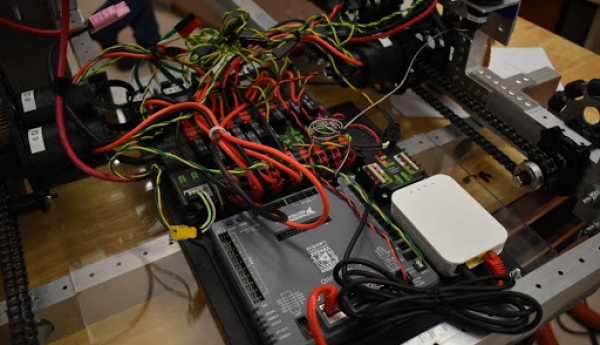 On the Electrical Team we design and build the wires and systems, like the Electrical Board, that give our robot the power and ability to move around. Our job is to ensure that once out of the field our robot is able to move, and manipulate the systems that the mechanical team designs to accomplish the task at hand. Our other job is to take care of the batteries and make sure they are charged up for game day. This includes caring for the mess when they go a bit haywire. Baking soda is a key tool for this team! We carefully organize our tools to get our job done as quick and as good as we can so that we can get out of the way and let the other teams do their magic.
-Rhys Hanson, Electrical Lead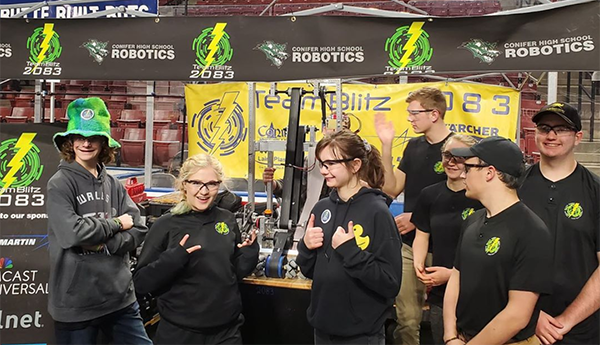 n the Marketing Team our job is to secure the outreach and funds that the team needs. We reach out to sponsors, design t-shirts, and work on this great website! However this isn't our only job. In addition to this we are in charge of putting together a presentation for both FIRST and BEST that showcases our outreach and fundraising for that season and how our team makes the community better. Winning this presentation at our FIRST regional competition gives the winning team a ticket to the National Finals. The Marketing Team gives students skills that they can and will use in the future to better their lives in whatever job they may choose be it marketing or engineering!
-Rhys Hanson, Marketing Lead