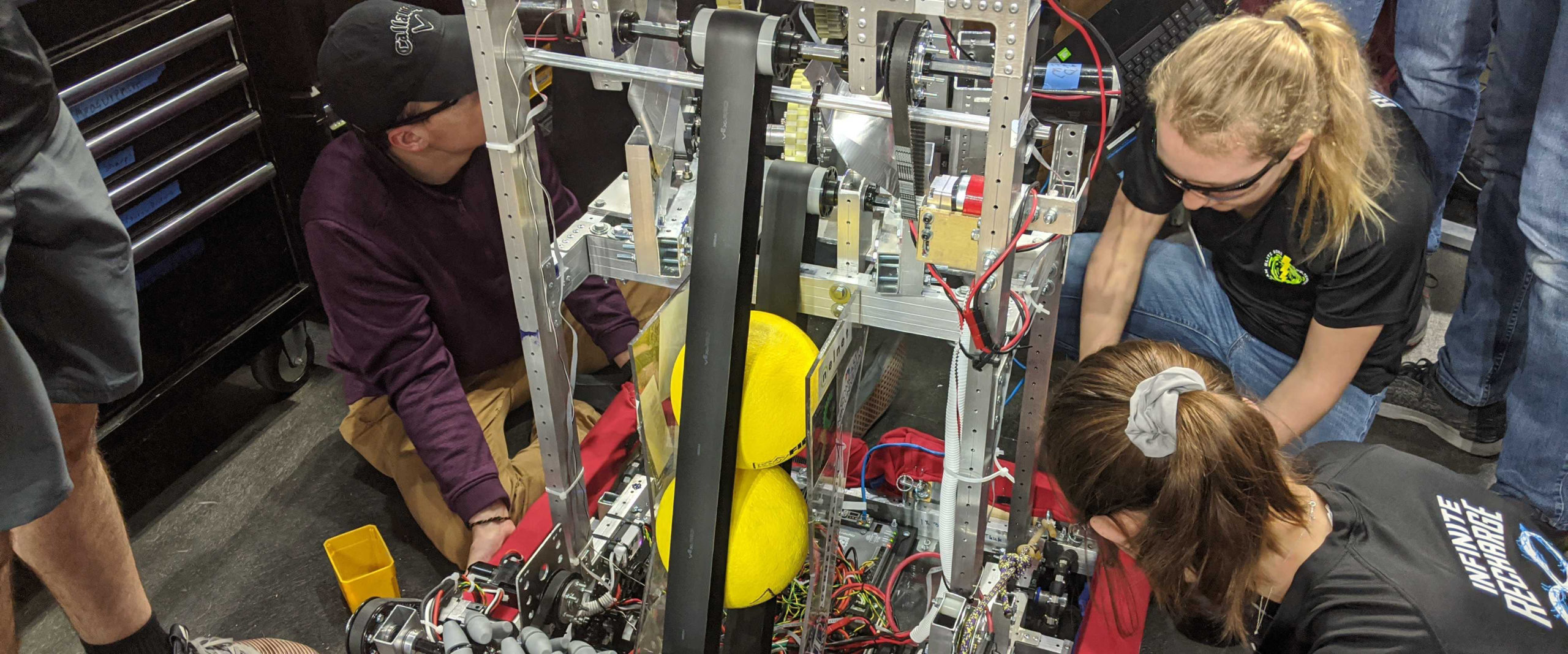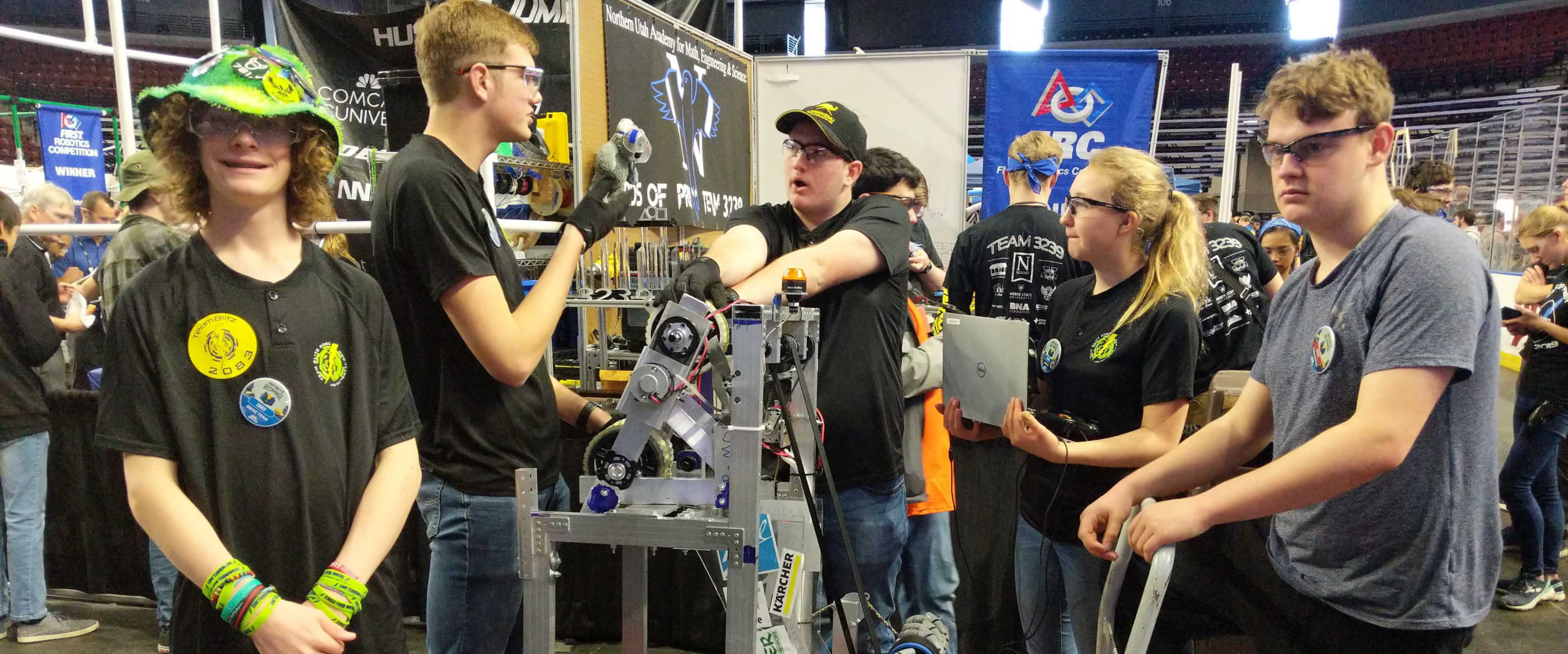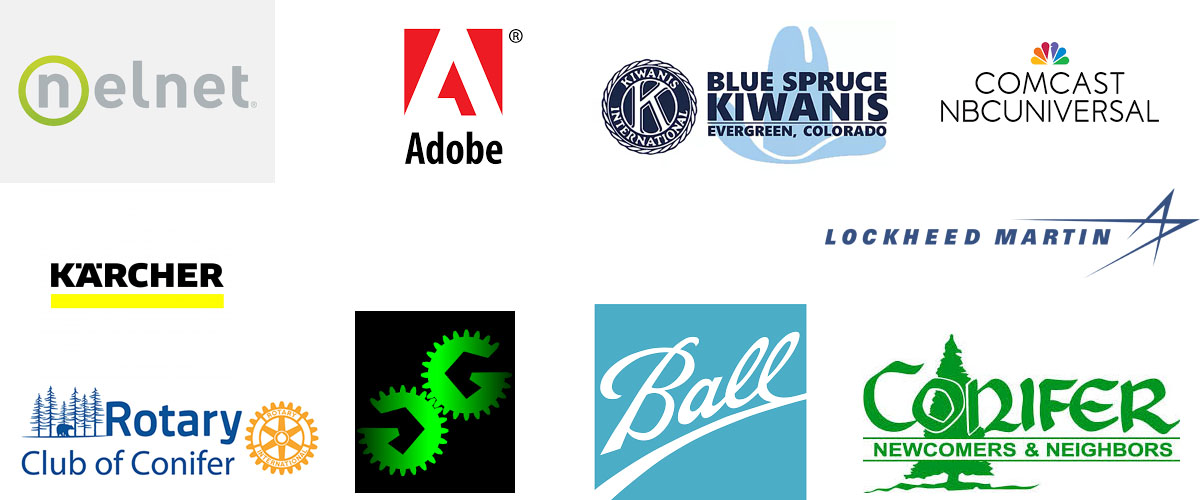 Slide One
Educational, Inspirational and FUN!
Team Blitz, 2083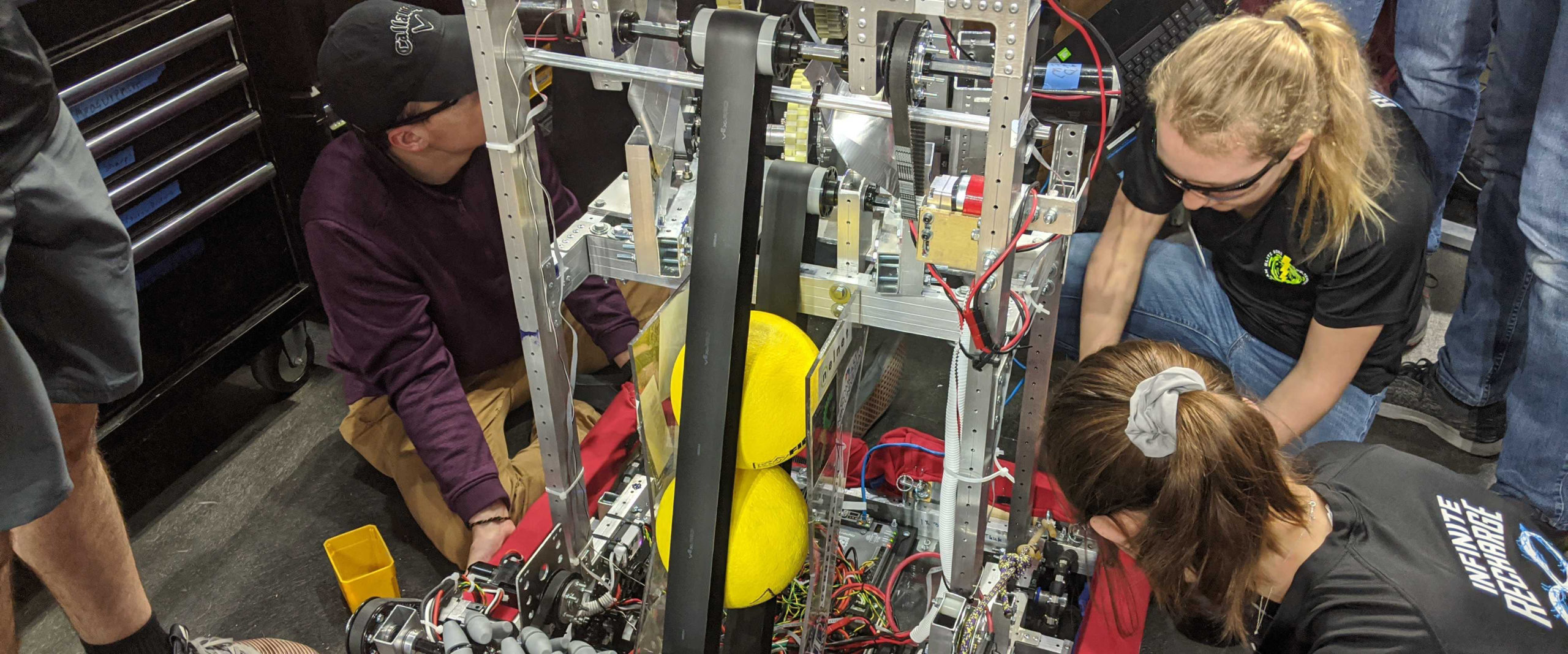 Slide Two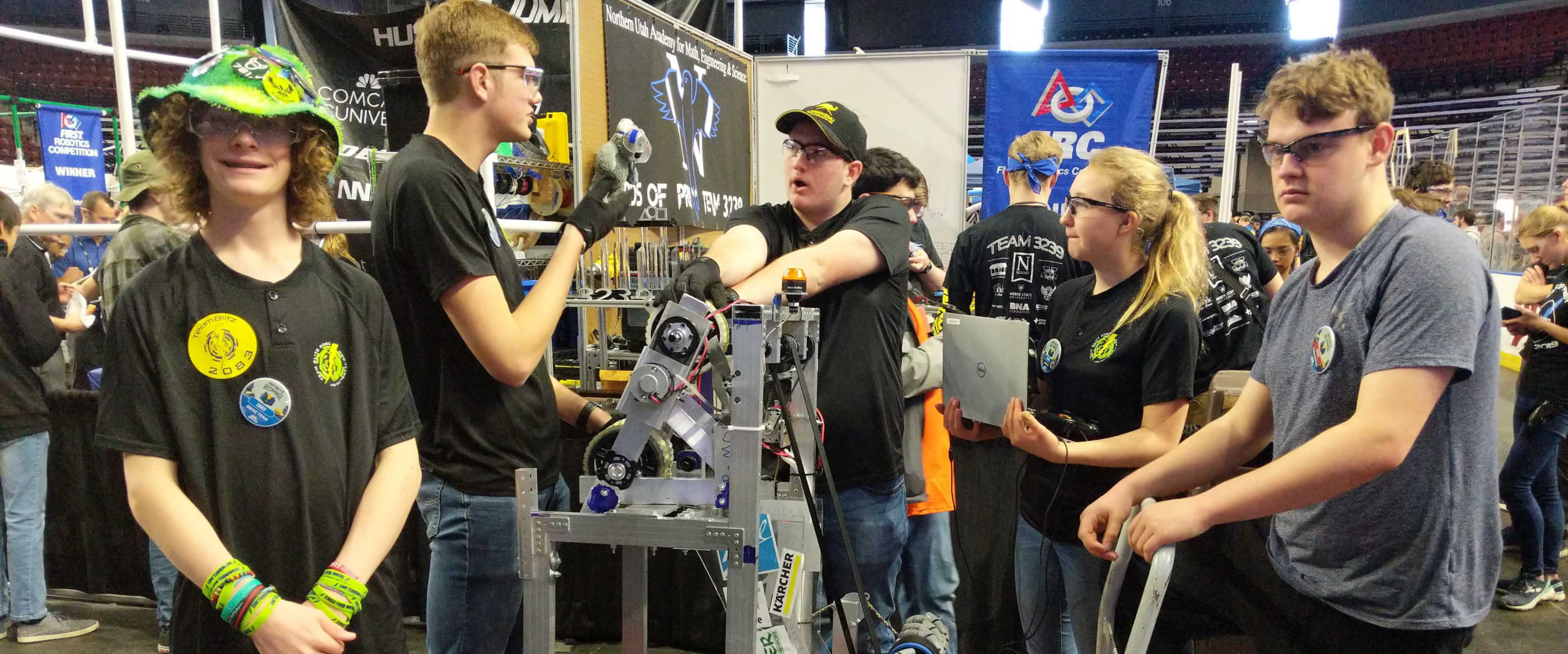 Slide Three
Thank you to our 2020 Sponsors!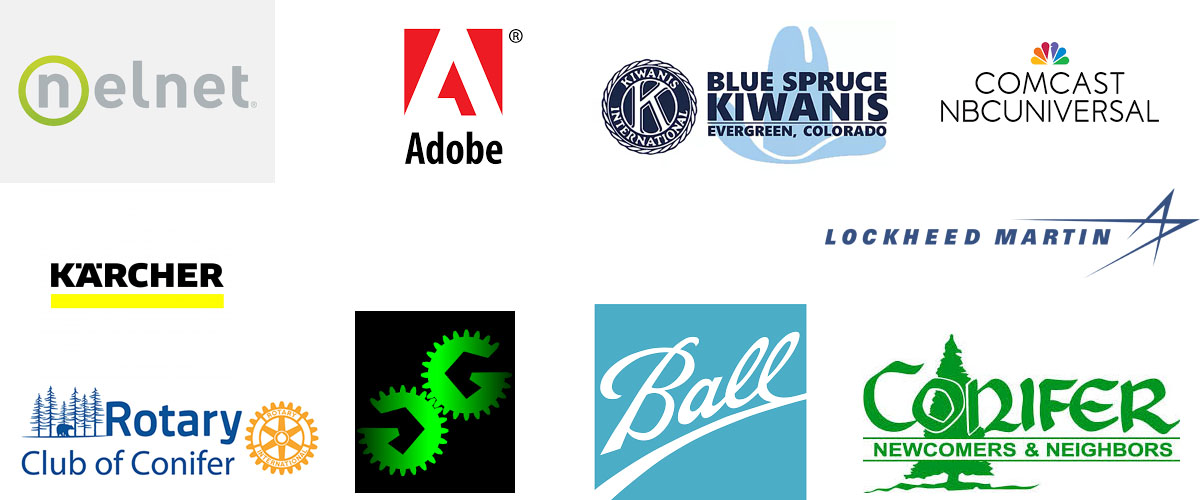 We welcome students in 8th - 12th grades from all mountain schools!
Our first meeting this year will be September 7 from 5-7pm.
Team Blitz #2083 is from Conifer, Colorado. We are based at Conifer High School but we welcome students from Evergreen and Platte Canyon High School as well as home schooled students. You can find an interest form for joining the club here: Interest Form
This year we look forward to competing in BEST Robotics in the fall and FIRST Robotics in the spring. 
We can not do these without the support of our Sponsors, Conifer High School, our Mentors and our families. 
See you on the competition field!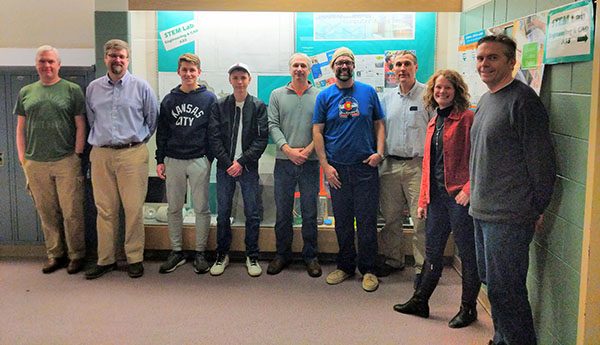 While the robots are designed and built by students, guidance is provided by adult mentors. We're always on the lookout for additional mentors. While engineering expertise is helpful (think electrical, mechanical, or programming), we also need non-engineering mentors (NEMOs) that can contribute in non-technical ways such as marketing, organizing, fundraising, and team building, just to name a few!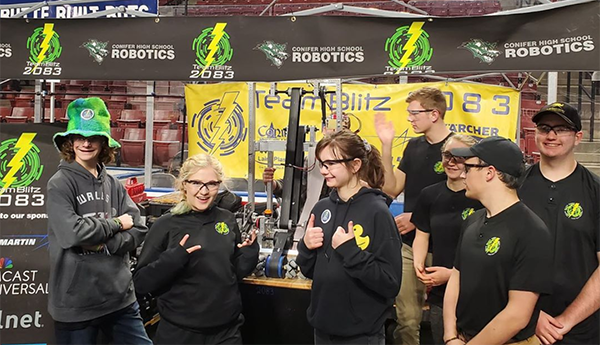 Conifer High School is our chartering organization, but we welcome students from the surrounding foothill communities such as Evergreen, Morrison, Pine, and Bailey as well as homeschooled students. We design, build, and program robots from scratch. We love building robots and having fun! The team work, engineering, planning and time management skills we learn are an excellent bonus! Join us!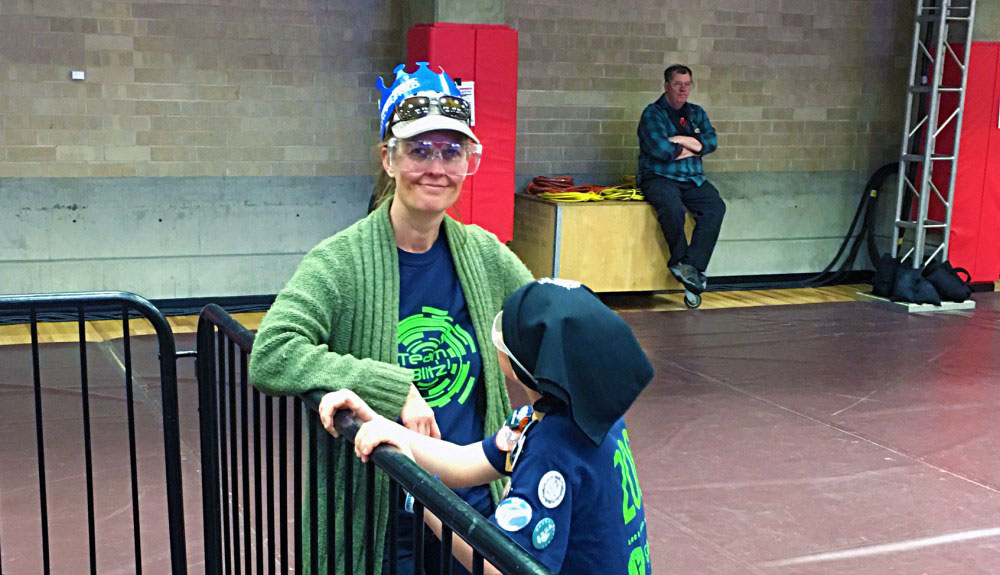 Parents are critical to the success of Team Blitz. They help with various activities such as fundraising and demonstrations, team spirit activities, picking up pizzas during hectic build sessions, and getting students to and from kickoff events, scrimmages, and competitions. We couldn't do it without them, and all parents are invited to be as actively involved as they want to be.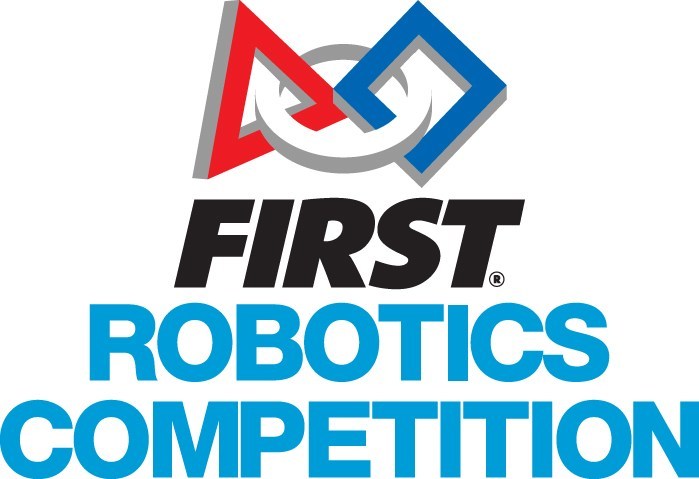 Combining the excitement of sport with the rigors of science and technology. We call FIRST Robotics Competition the ultimate Sport for the Mind. High-school student participants call it "the hardest fun you'll ever have."
Under strict rules, limited time and resources, teams of students are challenged to raise funds, design a team "brand," hone teamwork skills, and build and program industrial-size robots to play a difficult field game against like-minded competitors. It's as close to real-world engineering as a student can get. Volunteer professional mentors lend their time and talents to guide each team. Each season ends with an exciting.
Taken from the FRC website.
Take plywood and a box filled with items such as PVC pipe, screws and other hardware, an irrigation valve cover, piano wire, aluminum paint grid, a bicycle inner tube, a BRAIN (BEST Robotics Advanced Instruction Node programmable platform), and something called a micro-energy chain system and try, within six weeks, to design and build a functioning machine that can perform certain, specific tasks in three minutes. What do you get?
You get BEST, a middle and high school robotics competition whose mission is to engage and excite students about engineering, science, and technology as well as inspire them to pursue careers in these fields.